nemcok.sk >> Photoalbums >> Top 50 pictures >> The newest >> Recently viewed

Most recently viewed pictures


See also the most viewed.



Mosquito Pier
But otherwise - a beautiful day, like two days ago... Who could tell what happened in between.
Giant Centipede
Folk group Vrštek
Doubled seastar
Basilica
Pacific Walrus
Matryoshkas, Fabergé eggs, and other Russian souvenirs
In the meanwhile...sun went to America, unlike us
London
Waterland in Thessaloniki
London
London
Yes, finally, we are in the airplane
London
Dresses
Another catch to my Control Towers album
Another line
Slovakia
Slovakia
Pavol Olšavský III: Searching Souls
After a storm
'Ej, tak som si pomyslel na Detvianskom moste...'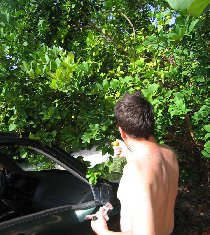 Look, limes
Map of Venice
Keslo 1981
Keslo 1981
Ďalšie fotky zo stretávky sú v tomto albume
Reunion after 25 years
Main group in front of our school
Wait! Let's rather...
High school reunion after 20 years
High school reunion after 20 years
High school reunion after 20 years
High school reunion after 20 years
High school reunion after 20 years
High school reunion after 10 years
My favourite antlers
High School Graduation
High School Graduation
Dolná Ždaňa
Prague
Tábor
Hluboká nad Vltavou
Discjockeys
Class party in Labyrint
Winter fun in Kremnica
Action in Nevoľné
Nitra - theatre and Zobor Hill
Potato brigade


Next Album: The most recent pictures on this site




This page has been last changed on September 2018
27856 views since November 2007





Most recently viewed pictures, Nedávno pozerané obrázky




© 2000-2018 nemcok.sk
== Copyright Notice ==