nemcok.sk >> Photoalbums >> Top 50 pictures >> The newest >> Recently viewed

Most recently viewed pictures


See also the most viewed.



Demonstrations
Zürich
Zürich
Zürich
Yet a selfie with the backdrop of the city from the upper end of Tomáš's land
Folk group Vrštek
Ice skating in Prospect Park
Iowa, Missouri, Kansas City
Beautiful Amish Store
Toys'R'Us
Slovak Church St. John Nepomucene, Upper East Side, New York
Niagara
Tu býva Jozef - v domčeku pod vodopádom, je tam strašne vlhko a vo dne v noci tam počuť hukot padajúcej vody
Grilled mini cheese
Mangrove fruits
To the East - hours of driving back. Good time to talk, about the important, as well as the unimportant...nice time.
Map of Venice
How to tie marine knots
Under the old pier in Esperanza
Under the old pier in Esperanza
Účes sekne ku kroju
Harpist Katarína Turnerová
At the stone table
And here we are in front of the famous old police station
Mermaid made of sand
Later, I got crutches and the blisters moved to my underarms
Vianočné oblátky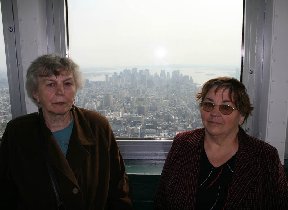 View from 102nd floor to Lower Manhattan
I would rather not meet this creature while alive - Tyrannosaurus rex
Volleyball - LMG Teachers vs. Students
Drišľak - concert at Manhattan
High School Graduation
High School Graduation
High school reunion after 20 years
High school reunion after 20 years
High school reunion after 20 years
High school reunion after 10 years
Class party in Labyrint
Hluboká nad Vltavou
Discjockeys
My favourite antlers
High school reunion after 20 years
Stužková - the official part
Stužková Permoník
Doubled seastar
Kremnica Town Castle - St. Catharine Church
Slovaks in NYC
II. ZDŠ Kremnica
ZŠ Dolná Ves
Ursa Major and Ursa Minor over the Caribbean horizon. (Open the picture in full size to see the stars)


Next Album: The most recent pictures on this site




This page has been last changed on August 2018
27786 views since November 2007





Most recently viewed pictures, Nedávno pozerané obrázky




© 2000-2018 nemcok.sk
== Copyright Notice ==