nemcok.sk >> Photochronicle >> 2012 >> Slovakia >> Tatry
nemcok.sk >> Albums of Friends >> Fita >> Tatry

Tatry
November 2012;
Total 34 photos;
Where is it?
x
| | |
| --- | --- |
| | Hover your mouse over a picture to get more info about the picture. Click on it to enlarge and get detailed information. |
A kilo of ham hock...
A magpie
Lomnický štít at sunrise
Slavkovský štít
Both observatories visible in the morning sun - the one at Lomnický štít and the other at Skalnaté pleso
Tatranská Lomnica
A church in Smokovec
A storm few years ago wiped out the forest
Bilíkova chata and Lomnický štít
Rainerova chata
Confused...
Lomnický štít as seen from Bilíkova chata
Bilíkova chata
The lamp makes it complete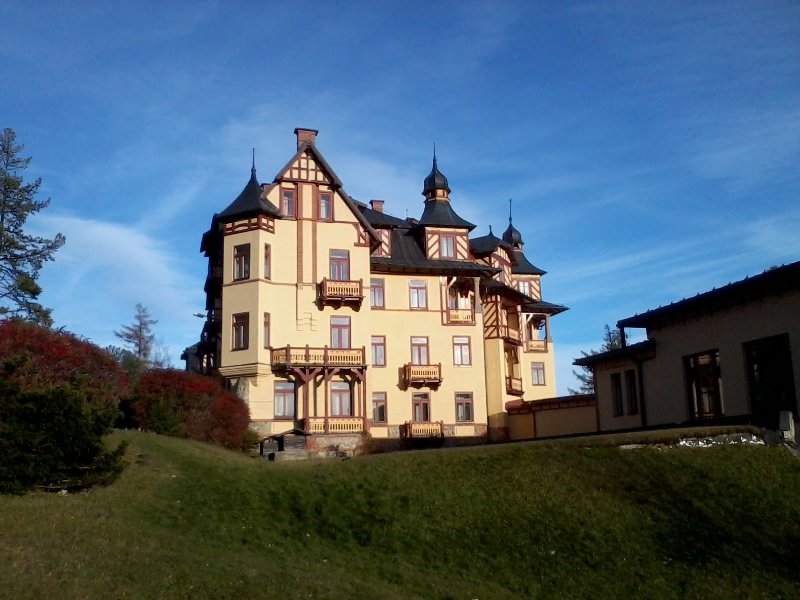 Grandhotel Smokovec
Dinner


Next Album: Miscellaneous




There are 11 more pictures in this album visible to registered users

External Links:

High Tatras -
satelite map,
actual weather in the area,
www page
This page has been last changed on September 2013
3685 views since November 2012
High Tatras Wysokie Tatry (Vycoké Vyzoké Vyszoké Tatrzy) VysokéTatry, Greater Tatra, ta3 TANAP príroda pohorie kopce vrchy, nature mountains mountain hills, (Vysoké Tatry), Slovakia Slovenská Republika, Slowacja, Slovakija, Slovacia, na Slovensku, SVK, Slovaiko Slovesko Slowacia, Slovak Republic, Slowakei, Slovakai, Eslovaquia, Slovaquia SK Szlovakia, Szlovák Slovaquian, Szlovák Köztársaság, Republica Slovaca, (Slovensko), Tatry, Tatry
© 2000-2023 nemcok.sk
== Copyright Notice ==