nemcok.sk >> Photochronicle >> 2018 >> Europe >> Greece

Greece
August 2018;
Total 58 photos;
Where is it?
x
| | |
| --- | --- |
| | Hover your mouse over a picture to get more info about the picture. Click on it to enlarge and get detailed information. |
---
By the way
We flew over Neusiedler See...
...and over Lake Balaton
Landed
At least we know where to go - traffic signs are in desperate state...roads too
---
Pefkohori
View from hotel window
Object of known size next to a palm
Dinner on a beach - literally
---
Compare this
We can't not see that we are in a Greek hotel full of Serbs
Shoal of fish under the pier
Majestic Athos at the distance of about 40 miles
---
View from hotel
---
Boat trip

to explore beaches in the neighborhood

Kelyfos - the turtle island
Jellyfish - there were many
Porto Koufo
Memorial to the victims on a helicopter crash
In line for a boat lunch
Lunch at the boat
Xenia Beach
---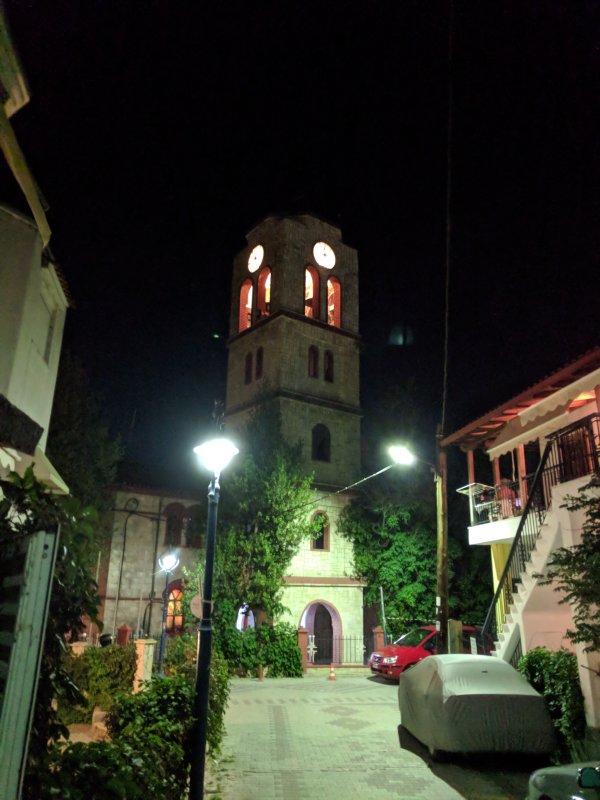 ---
Sunrise before departure

Sunrise over Mount Athos To be honest, awaiting sunrise was not entirely my idea, but it was worth it.

First rays
Breakfast and...
...taking off
---
Thessaloniki
A boy from Kremnica couldn't overlook old coins
Heptapyrgion
The White Tower
Saint Gregory Palamas Holy Metropolitan Church
---
Going home

Seven-star Metaxa on one airport...
...and a hotdog on next one (FTR: the Metaxa was tastier and cheaper)

Loading map...


Next Album: London




There are 56 more pictures in this album visible to registered users

External Links:

Pefkohori -
satelite map,
actual weather in the area,
Wikipedia
This page has been last changed on September 2018
1148 views since August 2018
Pefkohori (Πευκοχώρι), Kassandra Peninsula polostrov, Kólpos Kassándras, Kasandra Cassandreia chersonesos kassandras, (Χερσόνησος Κασσάνδρας), Chalkidiki polostrov poloostrov XALKIDIKI Chalkidika, peninsula, Halkidiki, Chalcidice, Khalkidiki, Chalkidice, Chalkidikis, Chalkidiké, Chalcidici, (Χαλκιδική), Greece Grécka Grék, Greek (Grece), Grécka republika Elliniki Dimokratia Ellenike Demokratia, Hellenic Republic Hellas Elláda Ellas Helláda, (Ελλάδα), Greece, Grécko
© 2000-2022 nemcok.sk
== Copyright Notice ==