nemcok.sk >> Photoalbums >> Top 50 pictures >> Random

Randomly selected pictures
The Wedding Ceremony and Photographing
Party at Krehels'
Vodný hrad (Water Castle)
Day 16 - Goulash
...here we are!
Čo mi cestou "cvrnklo do nosu"
A view to New Bridge over Dunaj with Petržalka in the background
My new name is "Langman"
Gypsies And The Rest Of Us
Jojo's school trip
Day 14, Amy's leaving, fiesta continues
Little Blue Heron
Seminary tower
Jaraczovci u nás
Laguna Kiani and around
Hunter
Old Pier
Kristína & Petr
Votivkirche
Museum of Modern Art
Self-portrait - I am barely visible behind the cellphone in my stretched hand
Dining in neighboring states - Mississippi & Arkansas
New Year's Eve 2006 - New Year 2007
Budapest
Rua Augusta behind me
Hotel & Esperanza
The "levitating" monk
Solar Eclipse
Visiting the Jaraczs
Shopping on the Main Island
Sake
Sea star on the aquarium glass. You can see the tentacles.
The carnival parade
The carnival parade
Another Christmas decoration
Marine Park
Trip to Zakopane
The legendary Tatra-603
Charlotte
Day 5 - Green Beach, ...
Crowds are coming
Brain coral
Caballero
Michal's visit
Pre-reunion with Biba
One tone samba
Traditional Slovak Folk Music and Dance
Day 12, BBQ at Blue Beach, Fiestas Patronales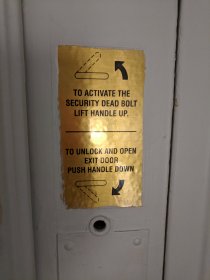 Hotel
Open-air museum Stará Ľubovňa


Next Album: The most recently uploaded pictures




This page has been last changed on August 2018
43263 views since May 2006





Randomly selected pictures, Náhodne vyberané obrázky




© 2000-2018 nemcok.sk
== Copyright Notice ==