nemcok.sk >> Photoalbums >> Top 50 pictures >> The best rated

The best rated pictures on this site
+1 subalbum;
And here we are in front of the famous old police station
Wedding - Milena & Stan
Sepioteuthis sepioidea
Kremnica's gags - Sunday
Sunset with a rainbow over the Caribbean
Sunday morning
The creek is like a mirror
Pregnant sea horse - the male
The last night at Vieques
We have seen many iguanas before here, but this is the first walking one.
Niagara Falls at night
Brooklyn Bridge - the bridge to Brooklyn
Manhattan skyline from a distance
Under the old pier in Esperanza
...midnight arrival to New York. Nicely visible bridges as well as ships anchored in the bay.
Moon Jellyfish - detail
Father's parents
Only a devil could have such red eyes
Traveler palm leaf structure
This is not an aquarium, this is Atlantic Ocean
Niagara Falls
The lake
Navio Beach
Great Blue Heron
Fern of the size of a tree
Apollo-Soyuz
Such iguanas are common here
La Playa Grande - Grand Beach
Atlantic twilight. At the horizon from left: Puerto Rico, Culebra, and St. Thomas far right at a distance.
Ascalona
Zruč nad Sázavou Castle
Tu býva Jozef - v domčeku pod vodopádom, je tam strašne vlhko a vo dne v noci tam počuť hukot padajúcej vody
Aj farár tancoval
Airplane blue
Turkey vulture
The first from many baths
Caribbean reef octopus hidden in a lair under the rock
"Our" hummingbird
Old San Juan
Golden crown on top of the plague pillar in Kremnica
Departure
It's clear why it's being called a braincoral
How to open a coconut.
Cloud Gate in Millenium Park
El Morro Castle
Symmetrical Brain Coral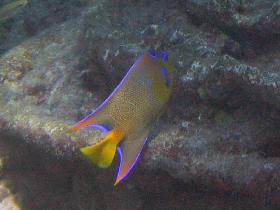 Enlarged queen angelfish from the previous picture
Detail of a Queen Conch with visible eye, snout, and operculum
...here we go - we're gonna eat finally
Sand Tiger Shark



This album includes subalbums:
Our popular images


Next Album: Family albums




This page has been last changed on January 2019
30704 views since May 2006





, The best rated pictures on this site, Najlepšie hodnotené obrázky na stránke




© 2000-2021 nemcok.sk
== Copyright Notice ==