nemcok.sk >> Photoalbums >> Top 50 pictures >> Random

Randomly selected pictures
Seagulls everyvhere around
Privatization of the airport is a crime and an unforgivable betrayal
Chinatown and around
Motorcycle Safety School & eoffice-online Annual Party 2006
Maine - visiting Pauline
Apparently I shouldn't have stayed on the backyard barefoot
Autumn in Marine Park
Iowa, Missouri, Kansas City
Sea horses
The Fujarist
Palms and lizards
Madrid
Camuy Caverns
On the start
The house
Blue Beach
Hotel Hampton Inn
Mushrooms
Preparation for Halloween
Walking from the beach we observed a male iguana.
Kremnica's Gags - Friday
New York - Atlanta - San Juan - Fajardo - Vieques
Déja vu... (South Carolina)
Zásnuby
Upgrades on the house
Visit to the UNO
Schoolmaster Snapper
Strahov Monastery and Brewery
On the way back home
Sitting on top of Przemek's car, running full speed...
This lizard had an accident - it lost the tail. The green guy seemed to be in a bad condition.
Madam Tussaud's Wax Museum
Yet another iguana
Seagulls everyvhere around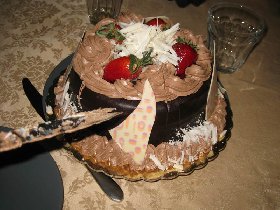 Tomáš's cake
New York Blizzard 2011
Oldies Show
Day 50 and 51
Central Park
QuBit Conference
Mount Britton
Katarína's pictures from Blue Beach
Blue Beach
Anhinga Trail
Tomáš's school trip
Compare sizes - the spider is in the corner above the girl
The first visit to Navio Beach
Alex LoDico Ensemble in 34th station subway
Twilight rider
New Year's Eve


Next Album: The most recently uploaded pictures




This page has been last changed on April 2017
41531 views since May 2006





Randomly selected pictures, Náhodne vyberané obrázky




© 2000-2017 nemcok.sk
== Copyright Notice ==